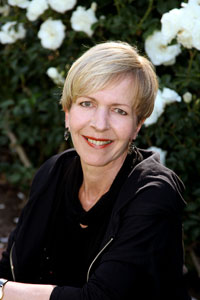 Growing up in rural Holland, my childhood was spent on an orchard and tree nursery, and this influenced my career choice from an early age. I studied Horticulture at the University of Wageningen, The Netherlands. After graduating I took up a lecturing position at Massey University, Palmerston North, New Zealand. For more than twenty years I taught a range of subjects, including landscape design, horticulture, landscape management, and plant identification. I also conducted research into landscape-related issues, and successfully completed a PhD degree in 1996.
Since 2008 I have been running my own landscape design practice First Nature. I design private gardens as well as landscapes for schools, kindergartens, and parks. I maintain several gardens. I also write a design column for the local weekly newspaper.
Through Scene Outside I would like to share my experience, knowledge and ideas. I hope you will be inspired to create your own outdoor masterpiece.
For further info please contact me at This email address is being protected from spambots. You need JavaScript enabled to view it. . If you have a plant to identify, attach a photo to your message, and I will do my best to help you.
Scene Outside is growing all the time. To keep up to date with the latest developments and additions connect with Scene Outside